Packinghouse Creative member Steven Butcher featured on production team for Tarantino's new movie.
Packinghouse Creative Member Jonathan Wilson's Guitarviol Featured in Tyler Bates Los Angeles Times Article
The Murphy Auto Museum visits Packinghouse Creative on their 2nd Annual George Barris Memorial Rally
Packinghouse Creative Member Chris Bell eaten by Zombies!
It was nice knowing you Chris.
R.I.P.
Geddy Lee of Rush with Packinghouse Creative Member Bruce Johnson.
Packinghouse Creative Member Steve Butcher in his workshop.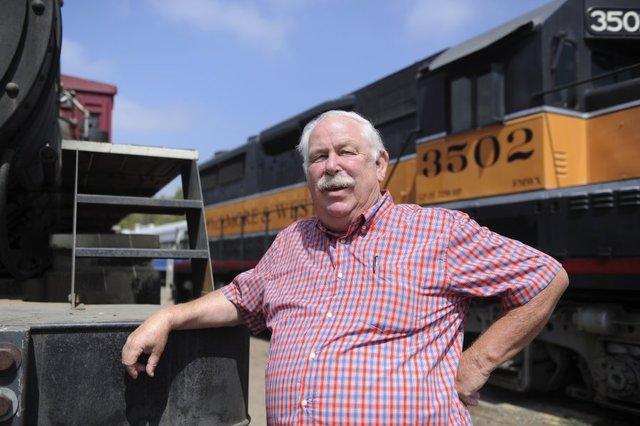 Packinghouse Friend & Railroad Typhoon Dave Wilkinson's Steam Locomotive with Wing Walker
Friend of the Packinghouse and Railroad Typhoon Dave Wilkinson's Fillmore & Western Railways Steam Locomotive featured with a Wing Walker on a biplane. Filmed November 4th and 5th 2017. We celebrate the re-creation of a bygone age. Shot & Edited By: Christopher Charles http://chrischarles.net
Composer, Guitarist and Songwriter Tyler Bates getting creative with Packinghouse Creative Jonathan Wilson's GuitarViol
Friend of Packinghouse Creative David Wilkinson (owner of Fillmore & Western Railway) issued a press release today regarding Zombie Hunter Trains. Click here for details.
Packinghouse Creative's Chris Bell rides Fillmore & Western's Zombie Hunter Train only to be bitten and become Zombie himself. It was nice knowing you Chris. Photo by Packinghouse Creative Founder, David Storrs.
Geddy Lee of Rush visits Bruce Johnson at Fillmore's Packinghouse Creative. Additional photos and complete blog post coming soon...